LOGISTIC PEOPLE (Deutschland) GmbH
Frau Nevin Ünal
(Niederlassungsleiterin)
Humboldtstrasse 32
70771 Leinfelden-Echterdingen
T     +49 (0)711. 78 28 49-0
F     +49 (0)711. 78 28 49-29
E      stuttgart@logistic-people.de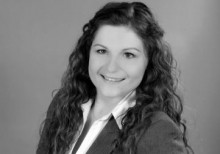 Strong growing Baden-Württemberg with its commercial region of the central Neckar area around Stuttgart demands more and more suitable specialists for the transport- and logistics industry.
Many companies in the industry utilise our competence, our infrastructure, and our specialisation in logistics to find suitable employees.
We are the perfect support for individuals looking to change jobs or to enter the strong growing logistics industry in their search for the right job.
We apply our entire knowledge of the market and expertise for you, to ensure you will find the right employee for your business development. You benefit from our team in Stuttgart being comprised of skilled logistics professionals.
In the course we speak both the operators' as well as the applicants' language. LOGISTIC PEOPLE knows what's important in logistics.
Save time and resources looking for qualified applicants. We will find the matching specialists for you – through direct staffing, interim management or risk-free employee assignment.
Our goal is always to find the best solutions for your staffing matters. Gauge us.