LOGISTIC PEOPLE (Deutschland) GmbH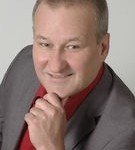 Kassel is located where European traffic streams intersect and is a node for freight- and carrying-traffic. Logistics therefore ranks high for the economic region.
LOGISTICS PEOPLE has had a local presence since 2008 to meet the growing need for suitable specialists and management staff in logistics. With staffing services in the areas of international forwarding, ground transportation, logistics and supply chain our team in Kassel ensures suitable employees are assigned – including for your company.
Benefit from the advantages of an industry-specific personnel consultancy. We speak the language of logisticians and apply our knowledge of the market and industry for you. Find suitable personnel for your company through us – through direct staffing or risk-free employee assignment.