LOGISTIC PEOPLE (Asia Pacific) Pte Ltd
Mr. Rodney Ee
(Managing Director)
9 Airline Road
#04-15 Cargo Agents Building D
Singapore 819827
T      +65 6572 4440
F      +65 6546 4747
M     +65 9693 0785
E       rodney@logistic-people.sg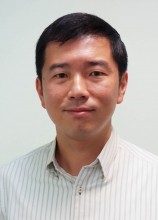 Singapore is one of the largest and most important logistics gateways of Asia. With its excellent infrastructure and connectivity to the
world, Singapore is an ideal base for many of the world's leading third-party logistics companies to manage and to oversee their
operations in the Asia Pacific region. As a result of its open economy, pro-business environment, and leading business academies,
Singapore also possesses a wealth of talented individuals that are highly experienced in all fields of the logistics and
supply chain management.
With our extensive knowledge and contacts within the logistics industry, let us be your preferred partner in sourcing for the right
staff for your business